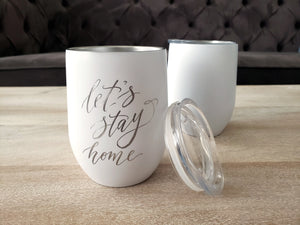 My, has a lot changed in the last month.  We're living through unprecedented times here and it's taken me some time to process our new normal.  Most businesses have shut down in Ontario, but after some heavy thought, I've decided to keep our
online shop
up and running.
---
Happy New Year!  With personalized gift orders and on-site events, November and December being my busiest months, really flew by.  I'm definitely utilizing this slower month to regroup and set goals for the new year.  But first, I've got a few posts to catch up on, including sharing this awesome event that I had the honor of being a part of back in November. South Korea's Beauty Brand, Innisfree, opened it's first Canada location in Toronto this year at Yorkdale Mall.  The week of their Eaton Centre launch, Innisfree held a holiday event at the St. Lawrence Market Kitchen.  I...
---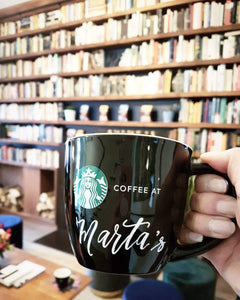 A few weeks ago, I woke up extra early to head to downtown Toronto for an early morning on-site calligraphy event.  It's rare that I have an event start so early, but this one was necessary as it was for Starbucks!
---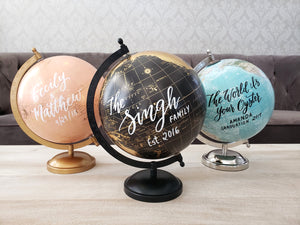 When I was a kid growing up, we had a big world globe in my home and I would spend hours looking up the various places in the world. When the internet consisted of dial-up, having a globe to let my imagination run wild, meant the world...
---
Will it be beef, chicken or vegetarian?
Over the years I've received many questions from brides on how to indicate their guests' meal choice, when doing the calligraphy for their seating cards. Some venues request it and some don't...